Date/Time
Date(s) - 09/19/2020
9:00 am - 2:30 pm
Location
Otto's BMW
Categories
A fun drive after a hearty Breakfast, a guided drive to the York area to a very special open house with lunch provided!
For 2020 Fall Foliage tour will be a two part event, taking place over the two days of Saturday, September 19 and Sunday September 20, 2020. We are setting this up as two events since most folks will likely only participate in one of these events. This is the invitation for Part 1 of this event, the drive from the Delaware Valley to a luncheon spot which takes place entirely on Saturday, September 19.
You will have two ways to participate in the event this year: You can join us for a catered breakfast, and then a guided drive to a VERY BMW-relevant place for lunch near York, PA and then drive home, a plan essentially identical to our past fall foliage drive events. That is Part 1 for which this Eventbrite invitation is the one you want to accept.
Or you can do Part 1, PLUS: Part 2: After the lunch activity on Saturday, September 19, instead of driving your chosen route back home, Part 2 participants will join a smaller group of Delval folks who will be driving further west from our lunch stop to an overnight destination which will include gracious lodging and dining with your Delval friends. After your overnight and a delicious breakfast Sunday morning, you will then journey back home at your own pace and via your preferred routing. Here are the details:
Part 1 is similar in format of past fall foliage events we have been holding as a one-day events and is free and is open to all Vintage Group and Delval BMWCCA members. Starting with a breakfast meet up Saturday morning, hosted by Otto's BMW (1275 Wilmington Pike, West Chester, PA 19382), we will head out on a self-guided drive west from the Philadelphia area through Chester, Lancaster and York counties. Our routing for the morning will take us to the York area where we will stop at a special place. Our lunch stop/destination will be the brand new shop and home of Kassel Performance, a BMW centered business with their own line of performance tuning accessories and one of the most respected dyno tuning labs in the East (See images). Kassel's shop is brand new and is home to owner Jim Herrold's eclectic collection of built and swapped BMW's of all vintages and will be of interest to all BMW enthusiasts. In addition to opening the shop and his collection for our inspection, Kassel will provide us with a luncheon. All aspects of the visit to Kassel with be in accordance with current guidelines for social distancing and masking when inside the spacious shop. After lunch, those not participating in the Part #2 may set out for home via their own routing preferences, perhaps stopping at local attractions on their way back to the Delaware Valley. For these folks, this will conclude the event. Note again that with this Eventbrite , you are signing up for Part 1 of the Event only.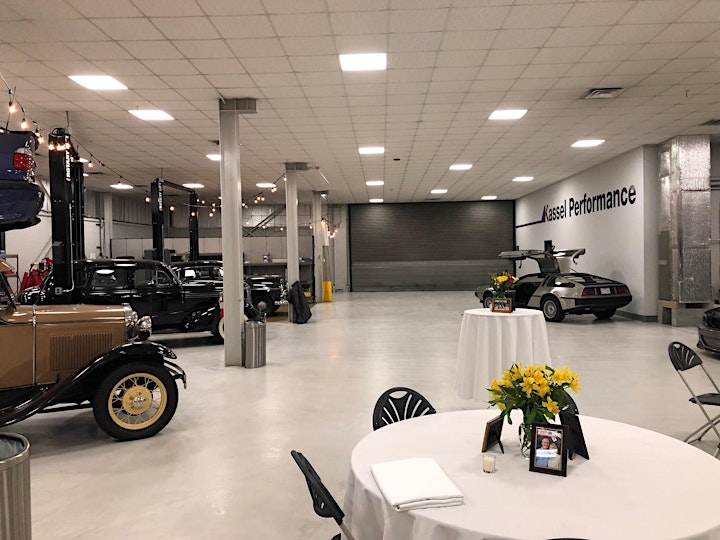 Please use the Eventbrite link to register driver, navigator(s), your car and other participants so we can get a good count for Otto's and the lunch. We will not be doing a scavenger hunt for this year's drive, but we will be providing you with a routing recommendation which has been pre-driven and found to offer an excellent driving experience and scenery en route to our lunch event. We're looking forward to seeing you on September 19th!